Phoenix Titan FS1281K Fireproof Document Safe
Beautiful fire resistant safe with 1-hour European certified fire safety. Offers protection for documents, contracts, diplomas, etc. Also anchored to the bottom with supplied mounting material.
Free delivery UK mainland
100% secure payments
Customers rate us at 4,8/5,0
Features
Fireproof safe for paper and data media (contracts, files, certificates, backup tapes, USB sticks, hard disks, etc.)
Also fireproof protection for digital media, such as DVD's, memory sticks, external hard disks
Cash rating £2,000 / valuables rating £20,000
Certified by SP class 60 Paper according NT Fire 017
60 minutes fire resistance for paper documents
Tested to MTC - DIP120 - 60DM fire test standard for digital media
60 minutes fire protection for digital media (USB sticks, hard disks, etc.)
Fire and impact tested from 9.15 metres
High security double bitted key lock, 2 keys supplied
Inside of safe door is equipped with key hooks
Solid boltwork with live locking bolts
External dimensions: 360 x 412 x 363 mm (HxWxD)
Internal dimensions: 260 x 320 x 234 mm (HxWxD)
Volume: 19 litres
Weight: 30 kg
Colour: Off-White
Fixing via 2 x base (2 x fixing bolts supplied)
Please add 30 mm to the external depth to include the door handle / hinges
Pros and cons
Provides protection for paper documents
Also tested for data media (USB sticks, hard disks, etc.)
1-hour certified fire safety according to NT Fire 017
Handy features such as pull-out drawer and key hooks
Excellent quality
Limited burglary resistant. Not certified
Cannot be anchored to the wall (only to the floor)
Expert advice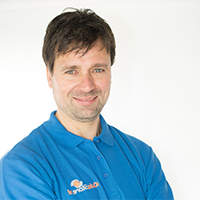 The Phoenix Titan is a fireproof safe that provides excellent value for money. It can be used to store paper documents, cash and valuables.
We have a good selection of different sizes and locking types available as seen below.
Scale ratio
External dim. (HxWxD) 360 x 412 x 363 mm
Internal dim. (HxWxD) 260 x 320 x 234 mm
Weight (kg) 30
Customer Reviews
-

By STEPHEN BURKE posted on 18/10/2018

well made solid plus 2 year guarantee

-

By Trevor posted on 19/09/2018

Good size without being too big. Fits A4 documents easily.
Arrived next day well packaged. Pleased with the service and the product.
Good value compared to what is available locally.

-

By Scott Concannon posted on 23/05/2018

Perfectly made very good quality!.
Very good value for money!.
I would highly recommend this product!.
Product Questions
Sort by
What is weld standard / Are shelves available / Need to accommodate A4 Folder width / Fireproof / Water proof.
Question by: Brian Eastwood on 20 June 2020
Are you sure this is not suitable for hard drives? - other sites say that it is
Question by: Anonymous on 5 December 2016
How do I install a safe to the floor?
Question by: Simon Turner on 1 July 2015
Can you ship this item to me in the Channel Islands, Jersey?
Question by: Anonymous on 21 March 2015
Delivery
Delivery
Price

(inc VAT)

UK mainland delivery

Monday - Friday

£0.00
Delivery & Position Services (ground or upper floor via lift)

Professionally installed inside your building on ground floor or any floor with no more than 1 step or a suitable lift

Delivery & Position Services (ground or upper floor via lift)

Professionally installed inside your building on ground floor or any floor with no more than 1 step or a suitable lift

Monday - Friday

£59.00
Full Service Installation (base fix on ground or upper floor via lift)

Professionally installed (delivered, placed and anchored) inside your building on ground floor or any floor with no more than 1 step or a suitable lift

Full Service Installation (base fix on ground or upper floor via lift)

Professionally installed (delivered, placed and anchored) inside your building on ground floor or any floor with no more than 1 step or a suitable lift

Monday - Friday

£169.00
Model range
| Model | Locking type | External dim. (HxWxD) | Internal dim. (HxWxD) | Weight (kg) | Volume (ltr) | Shelf | Price |
| --- | --- | --- | --- | --- | --- | --- | --- |
| |   | | | | | | inc VAT |
| Titan II FS1281E | Electronic lock | 360 x 412 x 363 mm | 260 x 320 x 234 mm | 30 | 19 | - | £266.40 |
| Titan II FS1281F | Electronic lock with fingerscan | 360 x 412 x 363 mm | 260 x 320 x 234 mm | 30 | 19 | - | £412.80 |
| Titan II FS1281K | Cylinder key lock | 360 x 412 x 363 mm | 260 x 320 x 234 mm | 30 | 19 | - | £252.00 |
| Titan II FS1282E | Electronic lock | 420 x 352 x 433 mm | 320 x 260 x 304 mm | 36 | 25 | 1 | £322.80 |
| Titan II FS1282F | Electronic lock with fingerscan | 420 x 352 x 433 mm | 320 x 260 x 304 mm | 36 | 25 | 1 | £471.60 |
| Titan II FS1282K | Cylinder key lock | 420 x 352 x 433 mm | 320 x 260 x 304 mm | 36 | 25 | 1 | £309.60 |
| Titan II FS1283E | Electronic lock | 522 x 404 x 440 mm | 410 x 300 x 300 mm | 53 | 36 | 1 | £380.40 |
| Titan II FS1283F | Electronic lock with fingerscan | 522 x 404 x 440 mm | 410 x 300 x 300 mm | 53 | 36 | 1 | £526.80 |
| Titan II FS1283K | Cylinder key lock | 522 x 404 x 440 mm | 410 x 300 x 300 mm | 53 | 36 | 1 | £364.80 |