BurgWachter PointSafe P2S Home Safe
The BurgWachter Pointsafe is a compact home safe, ideal for storing small amounts of cash and valuables. It has an insurance rating of £1,000 for cash and £10,000 for valuables.
Free delivery UK mainland
100% secure payments
Customers rate us at 4,8/5,0
Features
Compact security safe for cash, valuables and personal belongings
Suitable for home and small office
Cash rating £1,000 / valuables rating £10,000
High security double bitted key lock, 2 keys supplied
Solid boltwork with 18 mm live locking bolts
Concealed internal hinges for increased security
Door is made of 4 mm steel, body is 2 mm
External dimensions: 255 x 350 x 300 mm (HxWxD)
Internal dimensions: 248 x 343 x 241 mm (HxWxD)
Volume: 21 Litres
Weight: 14 kg
Colour: Anthracite
Fixing via 2 x base / 2 x back wall (2 x fixing bolts supplied)
Pros and cons
Good value for money
Cash rating £1,000 / valuables rating £10,000
Discrete design
4mm thick door
Lightweight
Can be anchored to the base or wall – fixing bolts supplied
Expert advice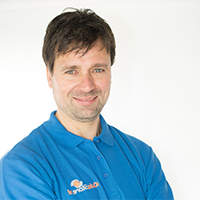 The BurgWachter Pointsafe is a budget safe that offers basic protection for small cash amounts and valuables.
There are more sizes available in this range to meet your requirements.
Scale ratio
External dim. (HxWxD) 255 x 350 x 300 mm
Internal dim. (HxWxD) 248 x 343 x 241 mm
Weight (kg) 14
Customer Reviews
-

By Steve. posted on 27/02/2019

Page not loaded properly, could not leave a review.


-

By Eric posted on 27/06/2016

Very simple yet very secure. Only moderately heavy. Two high quality keys. Hinges and locking bolts are very high quality. Able to mount on the bottom or the back of the safe. Comes with two bolts and two anchors. Pay a little bit more and get a safe which does not have a youtube video showing how to break into it!

-

By Andrew Peaston posted on 03/11/2015

Well finished and solidly constructed unit. Key operation very effective and simple. No codes to remember-apart from where you place the key!! Shelf is great as it means you do not have all articles on the base. Much easer to manage.
Delivery of the product was fast and efficient and on time.
Product Questions
I have lost one of the keys which was provided with the safe. What can I do?
Question by: Anonymous on 15 June 2015
Delivery
Delivery
Price

(inc VAT)

UK mainland delivery

Monday - Friday

£0.00
Full Service Installation via Stairs (position delivery and base fix)

Professionally installed (delivered, positioned and anchored) on 1 upper or 1 lower floor. Please contact us if there are multiple stairs to take or if it involves more then 1 upper or 1 lower floor.

Full Service Installation via Stairs (position delivery and base fix)

Professionally installed (delivered, positioned and anchored) on 1 upper or 1 lower floor. Please contact us if there are multiple stairs to take or if it involves more then 1 upper or 1 lower floor.

Monday - Friday

£198.00
Full Service Installation (base fix on ground or upper floor via lift)

Professionally installed (delivered, placed and anchored) inside your building on ground floor or any floor with no more than 1 step or a suitable lift.

Full Service Installation (base fix on ground or upper floor via lift)

Professionally installed (delivered, placed and anchored) inside your building on ground floor or any floor with no more than 1 step or a suitable lift.

Monday - Friday

£199.00
Model range
| Model | Locking type | External dim. (HxWxD) | Internal dim. (HxWxD) | Laptop size | Weight (kg) | Volume (ltr) | Shelf | Price |
| --- | --- | --- | --- | --- | --- | --- | --- | --- |
| |   | | | afmeting | | | | inc VAT |
| PointSafe 1E | Electronic lock | 180 x 280 x 200 mm | 173 x 273 x 141 mm | | 7.5 | 7 | - | £159.00 |
| PointSafe 1S | Double bitted key lock | 180 x 280 x 200 mm | 173 x 273 x 141 mm | | 7.5 | 7 | - | £89.00 |
| PointSafe 2E | Electronic lock | 255 x 350 x 300 mm | 248 x 343 x 241 mm | | 14 | 21 | - | £209.00 |
| PointSafe 2E FS | Electronic lock with fingerscan | 255 x 350 x 300 mm | 248 x 343 x 241 mm | | 14 | 21 | - | £249.00 |
| PointSafe 2S | Double bitted key lock | 255 x 350 x 300 mm | 248 x 343 x 241 mm | | 14 | 21 | - | £139.00 |
| PointSafe 3E | Electronic lock | 320 x 442 x 350 mm | 310 x 435 x 288 mm | | 20 | 39 | 1 | £259.00 |
| PointSafe 3E FS | Electronic lock with fingerscan | 320 x 442 x 350 mm | 310 x 435 x 288 mm | | 20 | 39 | 1 | £299.00 |
| PointSafe 3S | Double bitted key lock | 320 x 442 x 350 mm | 310 x 435 x 288 mm | | 20 | 39 | 1 | £199.00 |
| PointSafe 4E | Electronic lock | 500 x 416 x 350 mm | 490 x 410 x 288 mm | | 8 | 9 | 1 | £319.00 |
| PointSafe 4E FS | Electronic lock with fingerscan | 500 x 416 x 350 mm | 490 x 410 x 288 mm | | 8 | 9 | 1 | £369.00 |