Phoenix Vela SS0801K Home Safe
The Phoenix Vela is a compact safe suitable for the home or small office. It has an insurance rating of £1,000 for cash and £10,000 for valuables. It can be anchored to the base or back wall for added security.
Free delivery UK mainland
100% secure payments
Customers rate us at 4,8/5,0
Features
Compact security safe for cash, valuables and personal belongings
Suitable for home and small office
Cash rating £1,000 / valuables rating £10,000
High security double bitted key lock, 2 keys supplied
Solid boltwork with 2 live locking bolts
Concealed internal hinges for increased security
External dimensions: 200 x 310 x 200 mm (HxWxD)
Internal dimensions: 195 x 305 x 160 mm (HxWxD)
Volume: 10 litres
Weight: 4.5 kg
Colour: Anthracite
Requires installation within a 2 x base / 2 x back wall (2 x screws + plugs supplied)
Pros and cons
Cash Rating £1,000 / valuables rating £10,000
Supplied with a high security key lock – 2 keys supplied
Concealed internal hinges
Carpeted floor
Expert advice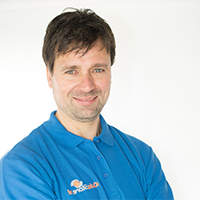 The Vela is a home security safe that can be used to store small amounts of cash and valuables.
Please check your size requirements before purchase to make sure it matches what you require.
Scale ratio
External dim. (HxWxD) 200 x 310 x 200 mm
Internal dim. (HxWxD) 195 x 305 x 160 mm
Weight (kg) 4.5
Customer Reviews
-

By Gary posted on 18/12/2019

Don\'t know, haven\'t received it yet?

-

By Stephen Connell posted on 30/10/2019

Compact, light, easy to use

-

By Harry Crawley posted on 26/02/2016

good neat design, attractive appearance.
Easy to use and a very competitive price

-

By Alan posted on 21/01/2016

Patient, helpful advice from the salesman.
Clear instructions, and easy to use: if it takes an effort, chances are I might not bother!
Well finished.
Delivery
Delivery
Price

(inc VAT)

UK mainland delivery

Monday - Friday

£0.00
Delivery & Position Services (ground or upper floor via lift)

Professionally installed inside your building on ground floor or any floor with no more than 1 step or a suitable lift

Delivery & Position Services (ground or upper floor via lift)

Professionally installed inside your building on ground floor or any floor with no more than 1 step or a suitable lift

Monday - Friday

£59.00
Full Service Installation (base fix on ground or upper floor via lift)

Professionally installed (delivered, placed and anchored) inside your building on ground floor or any floor with no more than 1 step or a suitable lift

Full Service Installation (base fix on ground or upper floor via lift)

Professionally installed (delivered, placed and anchored) inside your building on ground floor or any floor with no more than 1 step or a suitable lift

Monday - Friday

£169.00
Model range
| Model | Locking type | External dim. (HxWxD) | Internal dim. (HxWxD) | Laptop size | Weight (kg) | Volume (ltr) | Shelf | Price |
| --- | --- | --- | --- | --- | --- | --- | --- | --- |
| |   | | | afmeting | | | | inc VAT |
| SS0801E | Electronic lock | 200 x 310 x 200 mm | 195 x 305 x 160 mm | | 4.5 | 10 | - | £81.60 |
| Vela SS0801K | Double bitted key lock | 200 x 310 x 200 mm | 195 x 305 x 160 mm | | 4.5 | 10 | - | £75.60 |
| SS0802E | Electronic lock | 250 x 350 x 250 mm | 240 x 340 x 210 mm | | 6 | 17 | 1 | £102.00 |
| Vela SS0802K | Double bitted key lock | 250 x 350 x 250 mm | 240 x 340 x 210 mm | | 6 | 17 | 1 | £96.00 |
| SS0803E | Electronic lock | 250 x 450 x 365 mm | 240 x 440 x 325 mm | | 12 | 34 | 1 | £154.80 |
| Vela SS0803K | Double bitted key lock | 250 x 450 x 365 mm | 240 x 440 x 325 mm | | 12 | 34 | 1 | £147.60 |
| SS0804E | Electronic lock | 500 x 350 x 310 mm | 495 x 345 x 300 mm | | 19 | 51 | 1 | £182.40 |
| Vela SS0804K | Double bitted key lock | 500 x 350 x 310 mm | 495 x 345 x 300 mm | | 19 | 51 | 1 | £172.80 |
| SS0805E | Electronic lock | 560 x 370 x 445 mm | 555 x 365 x 435 mm | | 23 | 88 | 1 | £240.00 |
| Vela SS0805K | Double bitted key lock | 560 x 370 x 445 mm | 555 x 365 x 435 mm | | 23 | 88 | 1 | £232.80 |