Securikey Mini Vault Silver S2-1K High Security Safe
The mini vault silver range is an ideal solution for protecting cash and valuables in the home or workplace. Both the electronic and key options have been tested and are certified to EN14450-S2. All the models include a motion sensor interior light and felt lined walls.
Free delivery UK mainland
100% secure payments
Customers rate us at 4,8/5,0
Features
High security home and office safe for cash and valuables
Certified Security Level S2 according to EN 14450
Cash rating £4,000 / valuables rating £40,000
High security double bitted key lock, 2 keys supplied
Motion sensitive interior light included
Chrome plated bolt cups
8mm solid steel door and 4mm body construction
External dimensions: 294 x 374 x 325 mm (HxWxD)
Internal dimensions: 282 x 354 x 260 mm (HxWxD)
Volume: 26 litres
Weight: 29 kg
Colour: Light Grey
Fixing via base / back wall (4x fixing bolt supplied)
Pros and cons
European certified safe, Security Level S2, EN 14450
Approved by AiS, Sold Secure and Secure by Design, Police Preferred Specification
Cash rating £4,000 / valuables rating £40,000
High security double bitted key lock, 2 keys supplied. EN 1300 approved
Motion sensor interior light included
Suitable for rear or floor fixing – Bolts supplied
Felt lined interior
Expert advice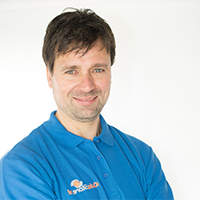 The Mini Vault from Securikey is an excellent quality safe that has been well constructed.
It is AiS insurance approved and we have many different sizes available in this range to match your requirements.
Scale ratio
External dim. (HxWxD) 294 x 374 x 325 mm
Internal dim. (HxWxD) 282 x 354 x 260 mm
Weight (kg) 29
Customer Reviews
Solid, feels safe and secure

By thomas posted on 06/01/2021

Arrived well packed. Installation did not present any major problem.
Only minor niggle is that in the instructions there was reference to a code for the key which had 10?? characters. As I couldn't find anything which corresponded I telephoned the supplier. Who denied all knowledge of the offending number/ instructions and told me the keys had no identifying code.....?

-

By Mike posted on 17/04/2019

Very solid and well made the internal light is an added bonus, also just the right size to suit my needs.
Excellent customer services. I shall return.

-

By Charles Evans posted on 04/06/2015

The size of the mini vault is ideal for what I want it for and the delivery process was quick with no issues.

-

By Adam Carter posted on 14/05/2012

Inside there is a lot more space than I expected which I am glad for. The adjustable shelf was an added touch which made this model superior to the other ones I had looked at. I had no problems when it came to delivery and the communication with Simply Safes was very good.
Product Questions
Sort by
How many fixing holes are in the back of the safe for securing to the wall?
Question by: Joe Rushworth on 30 October 2021
Hi, Do you offer a student or NHS discount?
Many Thanks
Question by: Louis on 13 August 2020
What is the security level and resistance grade of SEK-SFMV1K ?
Question by: Anonymous on 17 May 2017
I have lost one of the keys which was provided with the safe. What can I do?
Question by: Anonymous on 15 June 2015
Specifications
| | |
| --- | --- |
| Art. No. | SFMV-1K-S-S2 |
| EAN code | 5030282193003 |
| Brand | Securikey |
| Type of product | Eurograde safe |
| Model | SFMV-1K-S-S2 |
| Locking type | Double bitted key lock |
| Burglary Certificate | S2 - EN 14450 |
| Insurance rating (cash / valuables) | £ 4,000 / £ 40,000 |
Read more specifications
Show less specifications
Delivery
Delivery
Price

(inc VAT)

UK mainland delivery

Monday - Friday

£0.00
Delivery & Position Services (ground or upper floor via lift)

Professionally installed inside your building on ground floor or any floor with no more than 1 step or a suitable lift

Delivery & Position Services (ground or upper floor via lift)

Professionally installed inside your building on ground floor or any floor with no more than 1 step or a suitable lift

£199.00
Full Service Installation (base fix on ground or upper floor via lift)

Professionally installed (delivered, placed and anchored) inside your building on ground floor or any floor with no more than 1 step or a suitable lift

Full Service Installation (base fix on ground or upper floor via lift)

Professionally installed (delivered, placed and anchored) inside your building on ground floor or any floor with no more than 1 step or a suitable lift

£309.00
Model range
| Model | Locking type | External dim. (HxWxD) | Internal dim. (HxWxD) | Weight (kg) | Volume (ltr) | Shelf | Price |
| --- | --- | --- | --- | --- | --- | --- | --- |
| |   | | | | | | inc VAT |
| SFMV-0ZE-S-S2 | Electronic lock | 250 x 374 x 274 mm | 240 x 354 x 210 mm | 23 | 18 | - | £299.00 |
| SFMV-0K-S-S2 | Double bitted key lock | 250 x 374 x 274 mm | 240 x 354 x 210 mm | 23 | 18 | - | £229.00 |
| SFMV-1ZE-S-S2 | Electronic lock | 294 x 374 x 325 mm | 282 x 354 x 260 mm | 29 | 26 | - | £339.00 |
| SFMV-1K-S-S2 | Double bitted key lock | 294 x 374 x 325 mm | 282 x 354 x 260 mm | 29 | 26 | - | £259.00 |
| SFMV-2ZE-S-S2 | Electronic lock | 532 x 374 x 425 mm | 522 x 354 x 360 mm | 52 | 67 | - | £459.00 |
| SFMV-2K-S-S2 | Double bitted key lock | 532 x 374 x 425 mm | 522 x 354 x 360 mm | 52 | 67 | - | £419.00 |
| SFMV-3ZE-S-S2 | Electronic lock | 470 x 435 x 405 mm | 455 x 420 x 355 mm | 52 | 68 | - | £489.00 |
| SFMV-3K-S-S2 | Double bitted key lock | 470 x 435 x 405 mm | 455 x 420 x 355 mm | 52 | 68 | - | £439.00 |