Burton EuroVault Aver Grade 2 Size 6K Security and Fireproof Safe
The Burton Eurovault Aver Grade 2 is a high security safe ideal for the home or office. It offers 30 minutes fire protection for paper documents and has an excellent insurance rating of £17,500 for cash and £175,000 for valuables
Free delivery UK mainland
100% secure payments
Customers rate us at 4,8/5,0
Features
High security and fireproof safe for secure storage cash, valuables and paper documents
Approved by the Association of Insurance Surveyors (AiS)
Certified by ECB.S class CEN Grade II according to EN 1143-1
Cash rating £17,500 / valuables rating £175,000
Certified by ECB.S class LFS30P according EN 15659
30 minutes fire protection for paper (documents, diplomas, certificates, personal files, etc.)
High security double bitted key lock, 2 keys supplied (EN 1300 approved)
3-way boltwork with 24m diameter live steel locking bolts
Additional protection by manganese steel anti-drilling plate and cutting torch protection
3 removable shelves included
External dimensions: 1320 x 680 x 510 mm (HxWxD)
Internal dimensions: 1205 x 565 x 360 mm (HxWxD)
Volume: 244 litres
Weight: 552 kg
Colour: Light Grey
Fixing via 2 x base (2 x fixing bolts supplied)
Pros and cons
30 minutes fire protection for paper
Cash Rating £17,500 / valuables rating £175,000
High security double bitted key lock – 2 keys supplied
Insurance approved
Cannot be anchored to the back wall
Expert advice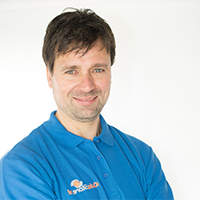 The Eurovault Aver Grade 2 is a Eurograde safe that offers great protection for your cash, valuables or important documents.
We have a large selection of different models available to match your requirements.
Scale ratio
External dim. (HxWxD) 1320 x 680 x 510 mm
Internal dim. (HxWxD) 1205 x 565 x 360 mm
Weight (kg) 552
Product Questions
I have lost one of the keys which was provided with the safe. What can I do?
Question by: Anonymous on 15 June 2015
Specifications
| | |
| --- | --- |
| Art. No. | AVER LFS GR2 SZ6 |
| EAN code | 5060284498318 |
| Brand | Burton Safes |
| Type of product | Eurograde safe |
| Model | Aver G2-6 K |
| Locking type | Double bitted key lock |
| Burglary Certificate | Grade II - EN 1143-1 |
| Insurance rating (cash / valuables) | £ 17,500 / £ 175,000 |
Read more specifications
Show less specifications
Delivery
Delivery
Price

(inc VAT)

UK mainland delivery

kerbside drop-off delivery service

UK mainland delivery

kerbside drop-off delivery service

The weight of this product is 552 kg

The weight of this product is 552 kg

Monday - Friday

£0.00
Delivery & Position Services (ground or upper floor via lift)

Professionally installed inside your building on ground floor or any floor with no more than 1 step or a suitable lift

Delivery & Position Services (ground or upper floor via lift)

Professionally installed inside your building on ground floor or any floor with no more than 1 step or a suitable lift

Monday - Friday

£459.00
Model range
| Model | Locking type | External dim. (HxWxD) | Internal dim. (HxWxD) | Weight (kg) | Volume (ltr) | Shelf | Price |
| --- | --- | --- | --- | --- | --- | --- | --- |
| |   | | | | | | inc VAT |
| Aver G2-0 E | Electronic lock | 460 x 470 x 470 mm | 345 x 355 x 320 mm | 180 | 39 | 1 | £1,489.00 |
| Aver G2-0 K | Double bitted key lock | 460 x 470 x 470 mm | 345 x 355 x 320 mm | 180 | 39 | 1 | £1,239.00 |
| Aver G2-1 E | Electronic lock | 500 x 510 x 510 mm | 385 x 395 x 360 mm | 220 | 55 | 1 | £1,999.00 |
| Aver G2-1 K | Double bitted key lock | 500 x 510 x 510 mm | 385 x 395 x 360 mm | 220 | 55 | 1 | £1,749.00 |
| Aver G2-2 E | Electronic lock | 670 x 510 x 510 mm | 555 x 395 x 360 mm | 262 | 79 | 1 | £2,259.00 |
| Aver G2-2 K | Double bitted key lock | 670 x 510 x 510 mm | 555 x 395 x 360 mm | 262 | 79 | 1 | £1,999.00 |
| Aver G2-3 E | Electronic lock | 610 x 680 x 510 mm | 495 x 565 x 360 mm | 297 | 100 | 1 | £2,329.00 |
| Aver G2-3 K | Double bitted key lock | 610 x 680 x 510 mm | 495 x 565 x 360 mm | 297 | 100 | 1 | £2,069.00 |
| Aver G2-4 E | Electronic lock | 810 x 680 x 510 mm | 695 x 565 x 360 mm | 368 | 141 | 2 | £2,999.00 |
| Aver G2-4 K | Double bitted key lock | 810 x 680 x 510 mm | 695 x 565 x 360 mm | 368 | 141 | 2 | £2,679.00 |
| Aver G2-5 E | Electronic lock | 1010 x 680 x 510 mm | 895 x 565 x 360 mm | 439 | 182 | 2 | £3,729.00 |
| Aver G2-5 K | Double bitted key lock | 1010 x 680 x 510 mm | 895 x 565 x 360 mm | 439 | 182 | 2 | £3,479.00 |
| Aver G2-6 E | Electronic lock | 1320 x 680 x 510 mm | 1205 x 565 x 360 mm | 552 | 244 | 3 | £4,499.00 |
| Aver G2-6 K | Double bitted key lock | 1320 x 680 x 510 mm | 1205 x 565 x 360 mm | 552 | 244 | 3 | £4,239.00 |
| Aver G2-7 E | Electronic lock | 1510 x 850 x 600 mm | 1375 x 715 x 440 mm | 863 | 431 | 3 | £5,419.00 |
| Aver G2-7 K | Double bitted key lock | 1510 x 850 x 600 mm | 1375 x 715 x 440 | 863 | 431 | 3 | £5,159.00 |