BurgWachter PointSafe P4EFS Home Safe
The BurgWachter Pointsafe is a compact home safe, ideal for storing small amounts of cash and valuables. It has an insurance rating of £1,000 for cash and £10,000 for valuables.
Free delivery UK mainland
100% secure payments
Customers rate us at 4,8/5,0
Features
Compact security safe for cash, valuables and personal belongings
Suitable for home and small office
Cash rating £1,000 / valuables rating £10,000
User-friendly digital electronic lock and manual override key, 2 keys supplied
2 programmable codes: 1 usercode + 1 emergency code
Solid boltwork with 18 mm live locking bolts
Concealed internal hinges for increased security
Door is made of 4 mm steel, body is 2 mm
External dimensions: 500 x 416 x 350 mm (HxWxD)
Internal dimensions: 490 x 410 x 288 mm (HxWxD)
Volume: 9 Litres
Weight: 8 kg
Colour: Anthracite
Fixing via 2 x base / 2 x back wall (2 x fixing bolts supplied)
Pros and cons
Good value for money
Additional biometric fingerprint scanner
Cash rating £1,000 / valuables rating £10,000
Discrete design
4mm thick door
Lightweight
Removable shelf included
Can be anchored to the base or wall – fixing bolts supplied
Expert advice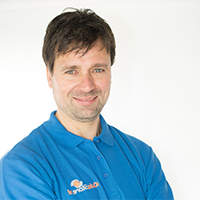 The BurgWachter Pointsafe is a budget safe that offers basic protection for small cash amounts and valuables.
There are more sizes available in this range to meet your requirements.
Scale ratio
External dim. (HxWxD) 500 x 416 x 350 mm
Internal dim. (HxWxD) 490 x 410 x 288 mm
Weight (kg) 8
Delivery
Delivery
Price

(inc VAT)

UK mainland delivery

Monday - Friday

£0.00
Full Service Installation via Stairs (position delivery and base fix)

Professionally installed (delivered, positioned and anchored) on 1 upper or 1 lower floor. Please contact us if there are multiple stairs to take or if it involves more then 1 upper or 1 lower floor.

Full Service Installation via Stairs (position delivery and base fix)

Professionally installed (delivered, positioned and anchored) on 1 upper or 1 lower floor. Please contact us if there are multiple stairs to take or if it involves more then 1 upper or 1 lower floor.

Monday - Friday

£198.00
Full Service Installation (base fix on ground or upper floor via lift)

Professionally installed (delivered, placed and anchored) inside your building on ground floor or any floor with no more than 1 step or a suitable lift.

Full Service Installation (base fix on ground or upper floor via lift)

Professionally installed (delivered, placed and anchored) inside your building on ground floor or any floor with no more than 1 step or a suitable lift.

Monday - Friday

£199.00
Model range
| Model | Locking type | External dim. (HxWxD) | Internal dim. (HxWxD) | Laptop size | Weight (kg) | Volume (ltr) | Shelf | Price |
| --- | --- | --- | --- | --- | --- | --- | --- | --- |
| |   | | | afmeting | | | | inc VAT |
| PointSafe 1E | Electronic lock | 180 x 280 x 200 mm | 173 x 273 x 141 mm | | 7.5 | 7 | - | £159.00 |
| PointSafe 1S | Double bitted key lock | 180 x 280 x 200 mm | 173 x 273 x 141 mm | | 7.5 | 7 | - | £89.00 |
| PointSafe 2E | Electronic lock | 255 x 350 x 300 mm | 248 x 343 x 241 mm | | 14 | 21 | - | £209.00 |
| PointSafe 2E FS | Electronic lock with fingerscan | 255 x 350 x 300 mm | 248 x 343 x 241 mm | | 14 | 21 | - | £249.00 |
| PointSafe 2S | Double bitted key lock | 255 x 350 x 300 mm | 248 x 343 x 241 mm | | 14 | 21 | - | £139.00 |
| PointSafe 3E | Electronic lock | 320 x 442 x 350 mm | 310 x 435 x 288 mm | | 20 | 39 | 1 | £259.00 |
| PointSafe 3E FS | Electronic lock with fingerscan | 320 x 442 x 350 mm | 310 x 435 x 288 mm | | 20 | 39 | 1 | £299.00 |
| PointSafe 3S | Double bitted key lock | 320 x 442 x 350 mm | 310 x 435 x 288 mm | | 20 | 39 | 1 | £199.00 |
| PointSafe 4E | Electronic lock | 500 x 416 x 350 mm | 490 x 410 x 288 mm | | 8 | 9 | 1 | £319.00 |
| PointSafe 4E FS | Electronic lock with fingerscan | 500 x 416 x 350 mm | 490 x 410 x 288 mm | | 8 | 9 | 1 | £369.00 |