Securikey Emergency Lockout Key Box K1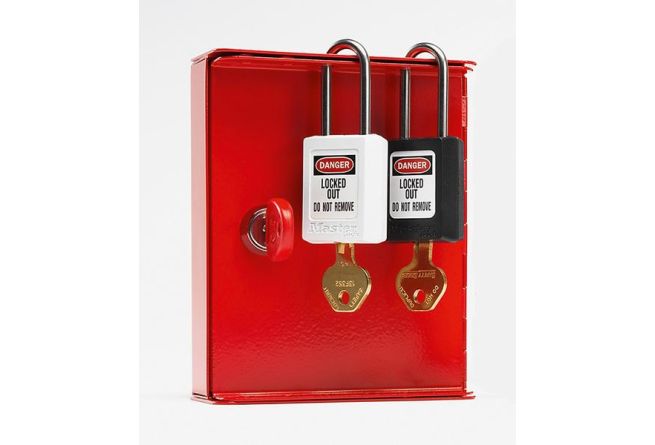 Securikey Emergency Lockout Key Box K1
The Emergency key lockout key box from Securikey is a secure key cabinet which allows the storage of emergency keys. It can be anchored to the back wall for added security.
Product overview
Product Questions
Key features
Built from steel
Designed to hold a key for emergency use
Supplied with cylinder key lock - 2 keys provided
Suits padlocks with shackles up to 9mm diameter
High visibility scratch resistant red finish
External dimensions: 155 x 155 x 63 mm (HxWxD)
Weight: 1 kg
Fixing via back wall
Pro and cons
Straight forward design
Cylinder key lock provided - 2 keys included
Capacity to have up to 12 individual locks
Can be anchored to the back wall
Good quality product
About the Securikey Emergency Lockout Key Box K1
The Securikey emergency lockout key box provides a good solution for storing an important key in the workplace.
We have many different versions for key boxes available to match your requirements.
Technical details
Specifications
Type of product:
Accessorie
Locking type:
Cylinder key lock
External dim. (HxWxD):
155 x 155 x 63 mm
Colours available:
Light grey
View scale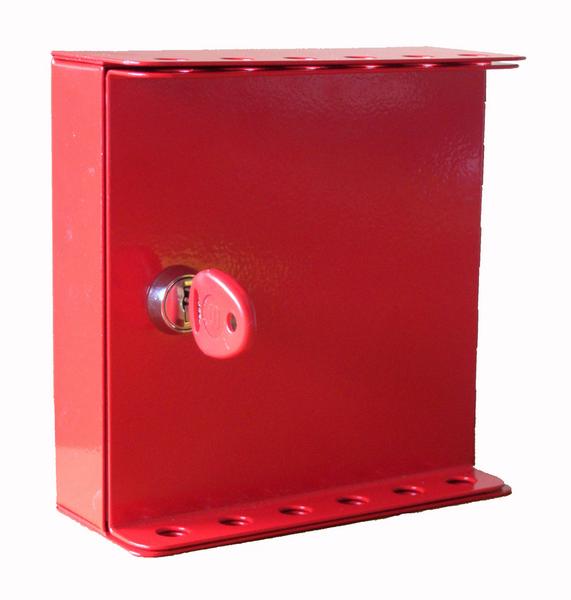 External dim. (HxWxD) 155 x 155 x 63 mm
Weight (kg) 1