Phoenix Tarvos UF0623KD Underfloor Safe
The Phoenix Tarvos is a high security underfloor safe that has an insurance rating of £2,000 for cash and £20,000 for valuables. The safe is required to be installed below floor level ideally within reinforced concrete.
Free delivery UK mainland
100% secure payments
Customers rate us at 4,8/5,0
Features
High security underfloor safe with deposit chute
Designed to be installed beneath floor level and encased in reinforced concrete
Square solid steel thick door, aperture 168 x 168 mm
Deposit chute is protected by anti-fishing device
Cash rating £2,000 / valuables rating £20,000
High security double bitted key lock, 2 keys supplied
Hardened steel plates protector lock mechanism
Interior felt lining inside to protect delicate items
Supplied with water resistant dust cover
External dimensions: 412 x 320 x 320 mm (HxWxD)
Internal dimensions: 294 x 294 x 294 mm (HxWxD)
Volume: 25 litres
Weight: 22 kg
Colour: Gold Hammer
Pros and cons
Cash Rating £2,000 / valuables rating £20,000
Supplied with a high security bitted key lock – 2 keys supplied
ABP (Anti-Blowpipe)
Water resistant dust cover
Expert advice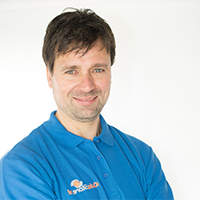 The Tarvos is an excellent, well-built underfloor safe that provides good protection for your cash or valuables.
We have many different choices available with different insurance ratings and capacity levels as seen below.
Scale ratio
External dim. (HxWxD) 412 x 320 x 320 mm
Internal dim. (HxWxD) 294 x 294 x 294 mm
Weight (kg) 22
Specifications
| | |
| --- | --- |
| Art. No. | UF0623KD |
| EAN code | 5032548006539 |
| Brand | Phoenix |
| Type of product | Floor safe |
| Model | Tarvos UF0623KD |
| Locking type | Double bitted key lock |
| Insurance rating (cash / valuables) | £ 2,000 / £ 20,000 |
| External dim. (HxWxD) | 412 x 320 x 320 mm |
Read more specifications
Show less specifications
Delivery
Delivery
Price

(inc VAT)

UK mainland delivery

Monday - Friday

£0.00
Model range
| Model | Locking type | External dim. (HxWxD) | Internal dim. (HxWxD) | Weight (kg) | Volume (ltr) | Price |
| --- | --- | --- | --- | --- | --- | --- |
| |   | | | | | inc VAT |
| UF0611K | Double bitted key lock | 345 x 245 x 245 mm | 228 x 228 x 228 mm | 19.5 | 11 | £606.00 |
| Tarvos UF0612K | Double bitted key lock | 412 x 320 x 320 mm | 294 x 294 x 294 mm | 26.5 | 25 | £639.60 |
| Tarvos UF0613KD | Double bitted key lock | 412 x 320 x 320 mm | 294 x 294 x 294 mm | 27 | 25 | £680.40 |
| Tarvos UF0621K | Double bitted key lock | 345 x 245 x 245 mm | 228 x 228 x 228 mm | 14.5 | 11 | £250.80 |
| Tarvos UF0622K | Double bitted key lock | 412 x 320 x 320 mm | 294 x 294 x 294 mm | 21.5 | 25 | £284.40 |
| Tarvos UF0623KD | Double bitted key lock | 412 x 320 x 320 mm | 294 x 294 x 294 mm | 22 | 25 | £324.00 |
| Tarvos UF0641K | Double bitted key lock | 345 x 245 x 245 mm | 228 x 228 x 228 mm | 16 | 11 | £339.60 |
| Tarvos UF0642K | Double bitted key lock | 412 x 320 x 320 mm | 294 x 294 x 294 mm | 22.5 | 25 | £370.80 |
| Tarvos UF0643KD | Double bitted key lock | 412 x 320 x 320 mm | 294 x 294 x 294 mm | 23.5 | 25 | £412.80 |
| Tarvos UF0661K | Double bitted key lock | 345 x 245 x 245 mm | 228 x 228 x 228 mm | 16.5 | 11 | £474.00 |
| Tarvos UF0662K | Double bitted key lock | 412 x 320 x 320 mm | 294 x 294 x 294 mm | 23 | 25 | £506.40 |
| Tarvos UF0663KD | Double bitted key lock | 412 x 320 x 320 mm | 294 x 294 x 294 mm | 23.5 | 25 | £548.40 |