BurgWachter Diplomat WTD 710 8 - 350 E High Security Wall Safe
The BurgWachter Diplomat WTD is a high security wall safe that has been tested and certified by ECBS to EN 1143-1. It has an insurance rating of £10,000 for cash and £100,000 for valuables.
Free delivery UK mainland
100% secure payments
Customers rate us at 4,8/5,0
Features
Certified class CEN Grade I according to EN 1143-1
Cash rating £10,000 / valuables rating £100,000
High security digital electronic lock with fingerprint lock
Double wall door construction with 10 mm solid steel door
3-way boltwork with 32 mm thick live locking bolts
Added protection by manganese steel anti-drilling plates
2 removable shelves included
External dimensions: 980 x 500 x 385 mm (HxWxD)
Internal dimensions: 860 x 370 x 300 mm (HxWxD)
Volume: 94 litres
Weight: 115 kg
Colour: Light / Dark Grey
Requires installation within a wall
Pros and cons
Eurograde 1
Electronic lock with finger scan – Batteries included
Up to 10 different user codes
2 removable shelves
Expert advice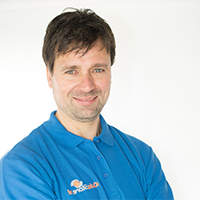 The Diplomat WTD is an excellent safe for the home or office to store cash, valuables and documents.
It has anti-drill protection and has three-sided locking through strong bolts.
Scale ratio
External dim. (HxWxD) 980 x 500 x 385 mm
Internal dim. (HxWxD) 860 x 370 x 300 mm
Weight (kg) 115
Specifications
| | |
| --- | --- |
| Art. No. | WTD 710 8 350 E |
| EAN code | 4003482176603 |
| Brand | BurgWachter |
| Type of product | Wall safe |
| Model | Diplomat WTD 710 8 350 E |
| Locking type | Electronic lock with fingerscan |
| Shelf | 2 |
| External dim. (HxWxD) | 980 x 500 x 385 mm |
Read more specifications
Show less specifications
Delivery
Delivery
Price

(inc VAT)

UK mainland delivery

kerbside drop-off delivery service

UK mainland delivery

kerbside drop-off delivery service

The weight of this product is 115 kg

The weight of this product is 115 kg

Monday - Friday

£0.00
Model range
| Model | Locking type | External dim. (HxWxD) | Internal dim. (HxWxD) | Weight (kg) | Volume (ltr) | Shelf | Price |
| --- | --- | --- | --- | --- | --- | --- | --- |
| |   | | | | | | inc VAT |
| Diplomat WTD 710 5 350 E | Electronic lock with fingerscan | 465 x 500 x 385 mm | 345 x 370 x 300 mm | 65 | 38 | 1 | £1,449.00 |
| Diplomat WTD 710 6 350 E | Electronic lock with fingerscan | 620 x 500 x 395 mm | 500 x 370 x 300 mm | 80 | 55 | 2 | £1,719.00 |
| Diplomat WTD 710 6 580 E | Electronic lock with fingerscan | 620 x 500 x 580 mm | 500 x 370 x 495 mm | 90 | 90 | 2 | £1,899.00 |
| Diplomat WTD 710 8 580 E | Electronic lock with fingerscan | 980 x 500 x 580 mm | 860 x 370 x 495 mm | 130 | 155 | 2 | £2,489.00 |
| Diplomat WTD 710 8 350 E | Electronic lock with fingerscan | 980 x 500 x 385 mm | 860 x 370 x 300 mm | 115 | 94 | 2 | £2,389.00 |