Every safe offers a certain level of burglary resistance, but what really matters is whether the safe offers enough resistance to keep the burglar out for long enough.
1. What is a security safe?
A security safe is a safe that delays against unauthorized access to valuables (contents) in an unmanaged situation.
Burglary threat levels
Undefined - we do not know in advance which type of burglar will visit!
Depending on the situation - difficult to access or easy (think of burglary detection, basement, stair cupboard, other obstacles)
Loot dependent - is there much or little to get?
Experience - is the burglar a casual thief or organized criminal?
Inside information - does the burglar know which safe and type is present, or does he have no idea?
Available tools - light or heavy tools, and many or few tools?
---
2. How is the burglar resistance of a safe measured?     
There is only one way to measure the burglary resistance of a safe ... and that is to attack!
This done by a test institutes that has extensive knowledge, skills and resources. In a laboratory the safes and their constructions are studied, analyzed and attacked.
Test institutes
In Europe there are a number of leading test institutes, these are:
VdS, Germany
CNPP, France
Istituto Giordano, Italy
SP, SBSC, SSF, Sweden
The above test institutes have been approved and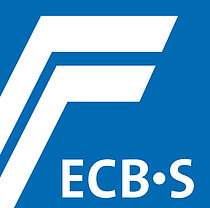 accredited by ESSA to issue ECB.S certificates. The ECB.S certificate is the highest attainable for safes and guarantees independently controlled quality.
In addition, these test institutes have decades of knowledge and expertise for testing safes for burglary resistance. During the testing, the worst case situation is assumed, the so-called 'worst case':
Full knowledge
Free choice of method & tools
Optimal conditions
Stops for rest and consultation
Other test institutes are:
LPCB, England
Czech Tresortest, Czech Republic
IMP, Poland
Practice has shown that test institutes that are not ESSA approved have a  higher rating for safes. The testing of security safes is a human intervention (carried out by humans) and can therefore differ per institute. There are examples of safes that are Grade V EN 1143-1 marked and are Grade II certified in an ECB.S accredited institute. See the ECB.S press release January 2010: Black sheep fail the safe test
European standards for safes are performance standards
In contrast to obsolete standards such as NCP and VDMA, the European Standards are performance standards. This means that on the basis of the tools used and the time required, a score is obtained to make an opening 1) . The higher the score, the higher the rating of the safe.
Note
1)  By creating an opening, the European Standard defines a hand hole (125cm 2 , round, square or rectangular) or a manhole (1000 cm 2  round, square or rectangular) or safe door 300 mm open.
---
3. Standards for security safes
For burglary safes, a distinction is made between the following security standards:
EN 14450 European Standard for private safes Security Level S1 and S2  2)
EN 1143-1 European Standard for safes Grade 0 to class VI  3, 4)
EN 1143-2 European Standard for Deposit Safes Grade DI to Class DIV  3)
Comments
2) For EN 14450: 'Security Level' is also called 'Class'.
3) For EN 1143-1 and EN 1143-2: 'Grade' is also referred to as 'Class', 'CEN' or 'Eurograde'. For EN 1143-1 and EN 1143-2, the Grades are indicated with a Roman sign (I, II, etc.)
4) For EN 1143-1, the classification continues to Grade X. These higher classes are used for safe rooms. Safes go up to Class VII.
The NCP and VDMA standard has become obsolete and has been replaced by European Standard EN 14450. However, this indication is still frequently used to indicate the safety of a safe. This designation will expire completely on 1 January 2016. Please note: this concerns safes built according to regulations (construction characteristics). These have not been tested and are not certified.
---
4. What about the lock on a safe?
The European Standard for safes also defines how much and to which classification safe locks must comply. Depending on the class of the security safe, 1 or 2 locks are used that must comply with EN 1300 (European Standardization for safe locks).
| | | |
| --- | --- | --- |
| Standardization | Lock required according to  | Number |
| EN 14450 | EN 1300 | |
| S1 | class A. | 1 |
| S2 | class A. | 1 |
| EN 1143-1 & EN 1143-2 | | |
| Grade 0 | class A. | 1 |
| Grade I. | class A. | 1 |
| Grade II | class A. | 1 |
| Grade III | class B | 1 |
| Grade IV | class B | 2 |
| Grade V. | class B | 2 |
| Grade VI | class C. | 2 |
Note
To comply with certification, the manufacturer must install a lock in accordance with the standardization requirement. In practice, you do not have to take into account whether the lock is certified. This is always the case with a European certified safe!
---
5. Anchoring a security safe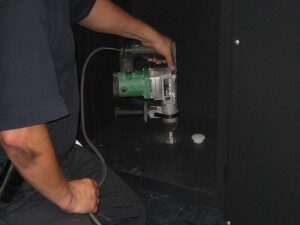 A safe that weighs less than 1000 kg must be anchored to the European Standard for safes for maximum protection. In order to actually obtain insurance coverage, it is often also a requirement of the insurance company.
Incidentally, the European Standards for security safes describe the resistance the anchoring must have. This is also part of the test procedure!
Anchoring methods
Anchoring to a concrete floor or wall ensures the best possible fixation. In such a situation, mechanical anchors are sufficient. In exceptional situations, where the thickness of the floor or wall is limited, or of a lower quality, chemical anchoring can often be a good alternative. Of course, the quality of the confirmation is ultimately determined by the 'weakest' link.
Anchoring yourself? Is easily possible if you have the right tools and knowledge. For (small) home safes, this is even very easy to do yourself. Larger and especially heavier safes are usually installed by a professional installer. This not only ensures correct anchoring, but also ensures safe placement. If you want to have the installation carried out, go to: placing and anchoring the safe .
---
6. Insured value & value storage
Insured value
Insurers link a present value to the different resistance classes as an indication of coverage.
This is based on a security safe that is located in an uninhabited, unguarded and unsecured building within the built-up area. An insurer may deviate from the coverage indication due to other and additional security measures taken.
It is always advisable to contact your insurance company if you want to store specific valuables with high value or a lot of cash.
Value storage
The tables below are valid for the UK. See also ECB website. Insurance amounts in Europe for other countries in Europe.
Standardization
Value storage UK
EN 14450
Cash
Valuables
Security Level S1
£2,000
£20,000
Security Level S2
£4,000
£40,000
EN 1143-1
EN 1143-2 
Grade 0
 -
£6,000
£60,000
Grade I.
Class DI
£10,000
£100,000
Grade II
Class DII
£17,500
£175,000
Grade III
Class DIII
£35,000
£350,000
Grade IV
Class DIV
£60,000
£600,000
Grade V.
 -
£100,000
£1,000,000
Grade VI
 -
£150,000
£1.500,000
Grade VII
-
in consultation with the insurer
---
7. How do I recognize a good security safe?
Construction features
There are a number of external construction features by which you can recognize a burglar-resistant safe.
A security safe has a solid lock with large shots
There is a relatively high threshold from the safe door to the frame in which the safe door falls
Thick walls and safe door
Anchoring holes in the bottom and / or back wall
Integrated thief claw on the hinge side of the safe door
Incidentally, there are many (more) invisible features that make a good security safe. We can think of:
Special barrier filling
Anti-drilling profiles in the safe walls
Anti-cutting torch plates
Use of special and hard metals such as manganese steel, carbide plates
Glass plates that are connected to active emergency shots
Certificate and type plate in the safe
Naturally, a certificate is part of a tested and certified safe. A paper certificate is issued to the manufacturer. With this certificate, the manufacturer is authorized to affix the nameplate in the relevant safe. The manufacturing process is supervised by the certification body and random checks are carried out to ensure the correct manufacturing method. In addition, the manufacturer must comply with the necessary ISO quality procedures.
The safe itself is provided with a label on the inside. This is an (aluminum) nameplate and placed on the back of the safe door. It states whether the safe has been produced and tested under controlled manufacturing according to the specified resistance class.
| | |
| --- | --- |
| | |
| Class III safe according to EN 1143-1 | Class S1 safe according to EN 14450 |
Find the right security safe
At Simply Safes we offer a wide range of security safes for home and business use:
Need help finding the right safe? Do not hesitate to contact our product experts for advice.