What does Drill Protection Mean
Drill protection or an anti-drill device is basically a means of protecting a locking mechanism from being tampered with by means of a drill to gain access to the items within.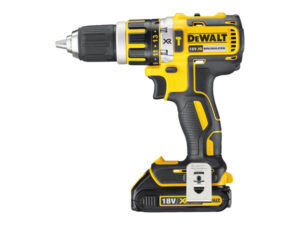 Drilling a lock is a way of gaining access to a safe by using a power drill to open up the lock, giving the user the ability to insert a screwdriver to manipulate the lock and open.
Anti-drill locks
Locks that are fitted with anti-drill equipment will have hardened steel pins which deter drilling or ceramic or hardened steel plates which will also protect the cylinder from being drilled open.
Safes can also be drilled by creating a hole next to the locking mechanism so that the safe cracker can view the lock and attempt to bypass it. A good safe will have anti drill plates along all the vulnerable points such as locks and locking bolts. Various materials are used to create anti-drill plates, all are designed to blunt the drill bit before it manages to penetrate the lock or body of the safe enough to gain entry. Some anti drill devices are designed to wrap around a drill bit as it turns making it ineffective. Most anti-drill plates will be strong enough to damage several drill bits or even burn out the motor on a drill before finally giving way.
Another method of anti-drilling is the use of glass or ceramic relocking devices. These are designed to ensure that any tampering with the safe will cause the glass or ceramic to break, triggering secondary locks to snap into place, pinning the bolts into position and sealing the safe from within.