UK Flooding Set to Rise - 1 in 6 Properties at Risk - Water Resistant Safes
How at risk is the UK to flooding?
Currently 1 in 6 properties in the UK are at risk of flooding and this is only set to increase due to climate change. Rising sea levels along with heavier rain fall combined doesn't make the situation any easier.
With the winter of 2021 now here, naturally the weather conditions will worsen over the next few months across the UK.
Parts of the UK are already bracing for heavy rainfall and floods such as Cumbria and Scotland.
The loss of precious and valuable items that are unable to be replaced can be devastating such as photographs, children's favourite toys and antiques.
Flash floods, heavy rainfall and flooding can cause devastating damage to your home or business. The stress and anxiety in dealing with these issues after the flooding has occurred can be emotionally difficult for anyone to deal with.
Flooding can also occur internally in a home or a business with burst pipes or structural issues that may have happened suddenly.
---
How can floods affect your home or business?
Property Damage
Emotionally
Loss of Life
Local Infrastructure
Health and Safety
Electrical and structural damage
Sanitary risks
Land damage
Plus much more
---
How does a water resistant safe work?
Each water resistant or waterproof safe is individually tested up to a certain depth and time length during the testing validation process. The safes are submerged into water tanks with regular monitoring within the testing.
After the assessment is complete the manufacturer will then state how long the documents/contents stayed dry for during that period and under what height it was submerged.
---
ETL Verified Protection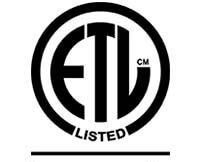 ETL is an independent company that tests and grades each safe that has been provided by the supplier. After the testing has been completed they will give each product a certification mark such as below.
"ETL Verified for X hours of protection within water and up to X centimetres/millimetres of water."
---
Are there many options available to purchase?
Water resistant safes are not as common as fireproof safes in the market but there is still a good selection to choose from.
Sentrysafe has been the main provider of water resistant safes over the past few years but Phoenix have now produced their own version recently.
With this is in mind, we have done a short review on the water resistant safes that are available from Phoenix and Sentrysafe.
---
Products in Review -
Phoenix Titan Aqua
The Titan Aqua from Phoenix is a well designed fireproof safe that offers 60 minutes fire protection along with water resistance of up to 200mm of water for 24 hours. It has been tested against water and it has a good level of protection for 24 hours to protect your cash or valuables.
One of the great features of the Aqua is that it also offers a good cash/valuables insurance rating along with 1 hour fire protection for paper and digital media.
Pros and Cons in Short
Cash Rating £2,000 / valuables rating £20,000
1 hour protection for paper and digital media
Water resistant up to 200mm of water for 24 hours
Supplied with removable shelf
Comes with internal light
Solid boltwork with 25mm diameter steel live locking bolts
Can only be anchored to the base
Not ETL verified
Phoenix Titan Aqua Model Range
In total there are 3 Phoenix Titan Aqua safes which differ in size. They are all water resistant up to 200mm of water for 24 hours.
---
SentrySafe SFW082GTC Data Safe
The SFW082GTC from Sentrysafe is an excellent all round safe that covers most areas such as fire protection, water resistance and cash/valuables insurance rating. The advantage with the Sentrysafe is that it has been verified by ETL independently for fire and water.
The 082GTC can stand in up to 5" of water for up to 24 hours, whilst the 250GPC is 9" and the 123FTC is 8" of water.
Pros and Cons in Short
ETL Verified 60 minutes fire protection for digital media and paper
Interior light included
Water resistant up to 200mm of water for 24 hours
Suitable for floor fixing
Small internal tray included
Cash Rating £1,000 / valuables rating £10,000
ETL Verified water resistance - can stand in up to 5" of water for up to 24 hours
Batteries not included
SentrySafe Model Range
In total there are 3 Sentrysafes which are different in size, they all differ in water resistance as shown below in the table.
---
Need advice?
If you have any questions on our Sentrysafes or Phoenix Aqua range, please do not hesitate to contact our team.