De Raat Protector Undercounter Deposit Cash Box
The Protector undercounter deposit cash box is from De Raat and is designed to be fixed to an undercounter in a shop. It is fixed using an anchoring plate which is then locked to the cash box.
Cash can be deposited by pulling down on the handle which pushes it into the cassette. Cash is retrieved by unlocking the cassette which is separate lock to the one which secures it to the anchor plate.
Free delivery UK mainland
100% secure payments
Customers rate us at 4,83/5,00
Features
External Dimensions W x H x D: 100mm x 225mm x 190mm
Deposit Opening: 95mm x 8mm
Cylinder key lock supplied with 2 keys locks cassette to securely store cash or cheques
Anchoring plate can be fixed under a desk or counter and cash box is then locked in place
Cash or cheques can be easily deposited by pulling the handle down
Finished in a light grey powder coat
Weight: 2.6kg
Capacity: 4.2 Litres
Pros and cons
Storage of up to 350 bank notes
High security key lock
Supplied with 2 keys
Can be mounted under a counter for added security
Does not have a cash rating for insurance
Expert advice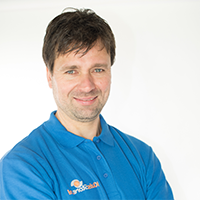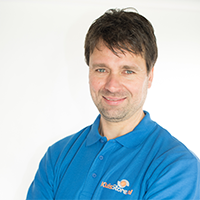 The De Raat Protector undercounter deposit safe has been simply designed and is very easy to use within a retail or commercial environment.
It comes equipped with all the fittings required to then secure this to an undercounter in a shop.
Specifications
| | |
| --- | --- |
| Art. No. | SIS-PROT-CBB |
| EAN code | 8712897008916 |
| Brand | De Raat Security |
| Type of product | Deposit safe |
| Model | SIS-PROT-CBB |
| Insurance rating (cash / valuables) | £ 1,000 / £ 10,000 |
| External dim. (HxWxD) | 225 x 100 x 190 mm |
| Internal dim. (HxWxD) | x x mm |
Read more specifications
Show less specifications
Product Questions
Is this suitable for coins?
Question by: Justin Rogers on 21 September 2015
Delivery
Delivery
Price

(incl. VAT)

UK mainland delivery

Monday - Friday

£0.00
Full Service Installation (base fix on ground or upper floor via lift)

Professionally installed (delivered, placed and anchored) inside your building on ground floor or any floor with no more than 1 step or a suitable lift.

Full Service Installation (base fix on ground or upper floor via lift)

Professionally installed (delivered, placed and anchored) inside your building on ground floor or any floor with no more than 1 step or a suitable lift.

Monday - Friday

£119.00
Full Service Installation via Stairs (position, delivery and base fix)

Professionally installed (delivered, positioned and anchored) on 1 upper of 1 lower floor. Please contact us if there are multiple stairs to take or if it involves more then 1 upper or 1 lower floor.

Full Service Installation via Stairs (position, delivery and base fix)

Professionally installed (delivered, positioned and anchored) on 1 upper of 1 lower floor. Please contact us if there are multiple stairs to take or if it involves more then 1 upper or 1 lower floor.

Monday - Friday

£249.00