De Raat DRS Neutron Deposit Grade 0 Size 4
The De Raat DRS Neutron range is an ideal safe for commercial use for cash and valuable deposits. The Safe door and drawer are fitted with EN1300 certified key locks. It has also been tested and certified to the European standard EN1143-2.
Free delivery UK mainland
100% secure payments
Customers rate us at 4,83/5,00
Features
High security deposit safe for cash and valuables
Front loading drawer deposit secured with anti-fishing device
Drawer is equipped with high security double bitted key lock, 2 keys included
Certified class CEN Grade 0 according to EN 1143-2
Cash rating £6,000 / valuables rating £60,000
Safe door and drawer trap are equipped with high security double bitted key lock, 2 keys supplied per lock (both EN 1300 approved)
Deposit capacity: 128 x 208 x 70 mm (HxWxD)
3-way boltwork with 25 mm live locking bolts
1 removable shelf included
External dimensions: 990 x 600 x 460 mm (HxWxD)
Internal dimensions: 620 x 440 x 300 mm (HxWxD)
Volume: 82 litres
Weight: 173 kg
Colour: Light Grey
Fixing via 1 x base (1x mechanical anchor supplied)
Pros and cons
High security and certified deposit safe
Good cash and valuables insurance rating
Has anti-fishing facility
4 keys supplied (2 for door, 2 for drawer)
1 adjustable shelf included
Expert advice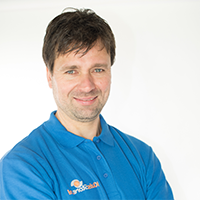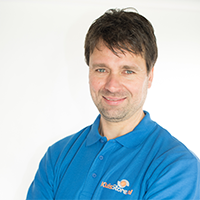 The DRS Neutron is a high-quality deposit safe which can be used for frequent deposits in the commercial workplace. It has been tested and certified to European standards with a good cash and valuables insurance rating.
It has fixing points for the base and rear wall to add that extra security.
Specifications
| | |
| --- | --- |
| Art. No. | 101050401 |
| EAN code | 8712897006547 |
| Brand | De Raat Security |
| Type of product | Deposit safe |
| Model | DNS 0/4 |
| Locking type | Double bitted key lock |
| Shelf | 1 |
| Insurance rating (cash / valuables) | £ 6,000 / £ 60,000 |
Read more specifications
Show less specifications
Product Questions
I have lost one of the keys which was provided with the safe. What can I do?
Question by: Anonymous on 15 June 2015
Delivery
Delivery
Price

(incl. VAT)

UK mainland delivery

kerbside drop-off delivery service

UK mainland delivery

kerbside drop-off delivery service

The weight of this product is 173 kg

The weight of this product is 173 kg

Monday - Friday

£0.00
Full Service Installation (base fix on ground or upper floor via lift)

Professionally installed (delivered, placed and anchored) inside your building on ground floor or any floor with no more than 1 step or a suitable lift.

Full Service Installation (base fix on ground or upper floor via lift)

Professionally installed (delivered, placed and anchored) inside your building on ground floor or any floor with no more than 1 step or a suitable lift.

Monday - Friday

£265.00
Position Delivery via Stairs

Professionally delivered and placed inside your building on ground floor or 1 upper of 1 lower floor. Please contact us if there are multiplace stairs to take or if it involves more then 1 upper or 1 lower floor.

Position Delivery via Stairs

Professionally delivered and placed inside your building on ground floor or 1 upper of 1 lower floor. Please contact us if there are multiplace stairs to take or if it involves more then 1 upper or 1 lower floor.

Monday - Friday

£329.00
Full Service Installation via Stairs (position, delivery and base fix)

Professionally installed (delivered, positioned and anchored) on 1 upper of 1 lower floor. Please contact us if there are multiple stairs to take or if it involves more then 1 upper or 1 lower floor.

Full Service Installation via Stairs (position, delivery and base fix)

Professionally installed (delivered, positioned and anchored) on 1 upper of 1 lower floor. Please contact us if there are multiple stairs to take or if it involves more then 1 upper or 1 lower floor.

Monday - Friday

£399.00
Model range
| Model | Locking type | External dim. (HxWxD) | Internal dim. (HxWxD) | Weight (kg) | Volume (ltr) | Shelf | Price |
| --- | --- | --- | --- | --- | --- | --- | --- |
| |   | HxBxD in mm | HxBxD in mm | kg | liter | aant. | incl. VAT |
| DNS 0/1 | Double bitted key lock | 650 x 480 x 460 mm | 280 x 280 x 300 mm | 118 | 23 | - | £1,394.00 |
| DNS 0/2 | Double bitted key lock | 830 x 480 x 460 mm | 460 x 280 x 300 mm | 137 | 39 | - | £1,496.00 |
| DNS 0/3 | Double bitted key lock | 990 x 480 x 460 mm | 620 x 280 x 300 mm | 155 | 53 | 1 | £1,547.00 |
| DNS 0/4 | Double bitted key lock | 990 x 600 x 460 mm | 620 x 440 x 300 mm | 173 | 82 | 1 | £1,596.00 |
| DNS 0/5 | Double bitted key lock | 1410 x 600 x 510 mm | 1040 x 440 x 350 mm | 235 | 160 | 2 | £2,653.00 |