De Raat Vector 220K AutoKey Safe
The DRS Vector is a high security keysafe ideal for storing multiple sets of cars keys securely. It has extra large key hooks for the clear hanging of vehicle keys and key rings. Key hooks are extra wide apart and adjustable in height. The Vector can be anchored to the wall and floor for added security.
Free delivery UK mainland
100% secure payments
Customers rate us at 4,8/5,0
Features
Burglar-resistant key safe for secure and efficient key management
Equipped with 220 large key hooks suitable for car keys and bunches of keys
Height-adjustable key frames and equipped with 10 hooks per frame. Key hook length 23 mm and at a horizontal distance of 29 mm
European certified class S2 according to EN 14450
Double wall construction with fire retardant material (DIN 4102)
Valuation deposit £4,000 for cash / £40,000 for valuables
Equipped with double bitted key lock, incl. 2 keys (EN 1300 certified)
Solid 3-sided locking mechanism with steel, chrome-plated bolts
Additional steel plates protect the lock and lock against drilling attacks
External dimensions: 1100 x 500 x 200 mm (HxWxD)
Weight: 92 kg
Colour: Light Grey
Anchoring via 1 x base / 4 x rear wall (4 x mounting bolts included)
Pros and cons
Double wall construction (DIN 4102)
High security double bitted key lock, 2 keys supplied
Additional steel plates that protect the lock against attack
Up to 220 car keys can be stored
Can be anchored to the base or back wall for added security
Expert advice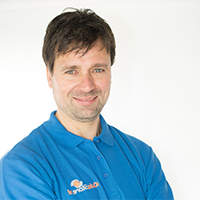 The Vector Keysafe from De Raat is perfect for any car dealership that requires to store multiple sets of car keys securely.
We have many different sizes and locking types available to match your requirements.
Scale ratio
External dim. (HxWxD) 1100 x 500 x 200 mm
Weight (kg) 92
Model range
| Model | Locking type | External dim. (HxWxD) | Internal dim. (HxWxD) | Weight (kg) | Volume (ltr) | Shelf | Key hooks | Price |
| --- | --- | --- | --- | --- | --- | --- | --- | --- |
| |   | | | | | | aantal | inc VAT |
| Vector 120E | Electronic lock | 700 x 500 x 200 mm | | 57 | - | - | 120 large hooks | £599.00 |
| Vector 220E | Electronic lock | 700 x 500 x 450 mm | | 102 | - | - | 200 large hooks | £979.00 |
| Vector 40E | Electronic lock | 450 x 450 x 200 mm | | 38 | - | - | 40 large hooks | £509.00 |
| Vector 80E | Electronic lock | 610 x 450 x 200 mm | | 47 | - | - | 80 large hooks | £539.00 |
| Vector 40K | Double bitted key lock | 450 x 450 x 200 mm | | 38 | - | - | 40 large hooks | £419.63 |
| Vector 120K | Double bitted key lock | 700 x 500 x 200 mm | | 57 | - | - | 120 large hooks | £572.87 |
| Vector 200K | Double bitted key lock | 700 x 500 x 450 mm | | 92 | - | - | 200 large hooks | £1,028.50 |
| Vector 220K | Double bitted key lock | 1100 x 500 x 200 mm | | 92 | - | - | 220 large hooks | £1,079.93 |
| Vector 560E | Electronic lock | 1100 x 650 x 500 mm | | 195 | - | - | 560 large hooks | £1,705.25 |
| Vector 560K | Double bitted key lock | 1100 x 650 x 500 mm | | 195 | - | - | 560 large hooks | £1,617.83 |
| Vector 80K | Double bitted key lock | 610 x 450 x 200 mm | | 47 | - | - | 80 large hooks | £475.17 |