The De Raat DRS Vega S2 85K has £4,000 cash rating or £40,000 for valuables and is insurance approved. Features high security double bitted key lock. Free UK mainland delivery included.
Sorry, but this product has been discontinued and is no longer available.
Check out the alternatives below or view similar products in the category:
Features
The DRS Vega 85K is part of the De Raat DRS Vega, available in 6 sizes and the 85K is the largest in the range. The Vega 85K is suitable for fixing either to the floor or wall and has a double walled construction for strength and security.
The Vega 85K is AiS Approved to S2 EN14450 giving it a cash rating of £4,000 and a content rating for valuables of £40,000. It features a double bitted key locking mechanism with 2 keys as standard and comes with two adjustable shelves.
External Dimensions W x H x D: 490mm x 860mm x 410mm
Internal Dimensions W x H x D: 375mm x 775mm x 300mm
High security double bitted key lock supplied with 2 keys
Rating of £4,000 for cash & £40,000 for valuables
Tested to the EN14450 S2 standard by LPCB
Approved by the Association of Insurance Surveyors - AiS
2 x locking bolts of 25mm diameter
6mm door thickness
Supplied with two adjustable shelves
Finished in an attractive dark grey
Suitable for floor and wall fixing - bolts supplied for concrete
Weight: 91kg
Capacity: 87 Litres
Pros and cons
Double wall construction
Removable shelf included
Supplied with 2 keys
Suitable for floor and wall fixing
Expert advice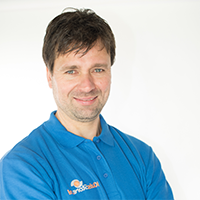 Without a doubt a good safe with the excellent certification. Available in various sizes and optionally equipped with a key lock or electronic code lock. Can be anchored easily via the bottom or back wall.
Product Questions
Can you arrange installation to an upper floor via stairs?
Question by: Anonymous on 13 May 2015