Chubbsafes Zeta 50-EL High Security Safe
The Chubbsafes Consul is a high security certified safe ideal for the home or office. It has an excellent insurance rating of £10,000 for cash and £100,000 for valuables. It can be anchored into the base or back wall for added security.
Free delivery UK mainland
100% secure payments
Customers rate us at 4,8/5,0
Features
High security safe for secure storage of cash and valuables
Certified class CEN Grade I according to EN 1143-1
Cash rating £10,000 / valuables rating £100,000
Double wall construction with fire retardant material (DIN 4102)
8 mm composite steel door with overall thickness of 35 mm. The body is 45 mm overall filled with a multi-layer burglary resistant barrier
High security digital electronic lock (EN 1300 approved)
2 programmable codes: 1 mastercode + 1 usercode
3-way boltwork with 25mm diameter live locking bolts
Added protection by manganese steel anti-drilling plates
Concealed internal hinges for increased security
1 removable shelf included
External dimensions: 570 x 450 x 400 mm (HxWxD)
Internal dimensions: 480 x 360 x 300 mm (HxWxD)
Volume: 52 litres
Weight: 86 kg
Colour: Dark Grey
Fixing via 2 x base / 2 x back wall (2 x fixing bolts supplied)
Please add 30 mm to the external depth to include the door handle / keypad
Pros and cons
Eurograde 1
Cash Rating £10,000 / valuables rating £100,000
High security digital electronic lock (EN1300 approved)
Removable shelf included
Expert advice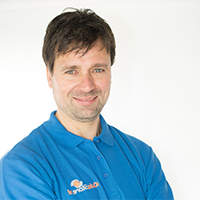 The Consul is a great choice if you require to store large amounts of cash or expensive valuables in the home or workplace.
We have many different sizes to choose from that can match your requirements.
Scale ratio
External dim. (HxWxD) 570 x 450 x 400 mm
Internal dim. (HxWxD) 480 x 360 x 300 mm
Weight (kg) 86
Specifications
| | |
| --- | --- |
| Art. No. | P000000260 |
| EAN code | 5055409509178 |
| Brand | Chubbsafes |
| Type of product | Eurograde safe |
| Model | Consul-G1-50-EL |
| Locking type | Electronic lock |
| Burglary Certificate | Grade 1 - EN 1143-1 |
| Insurance rating (cash / valuables) | £ 10,000 / £ 100,000 |
Read more specifications
Show less specifications
Delivery
Delivery
Price

(inc VAT)

UK mainland delivery

kerbside drop-off delivery service

UK mainland delivery

kerbside drop-off delivery service

The weight of this product is 86 kg

The weight of this product is 86 kg

Monday - Friday

£0.00
Full Service Installation (base fix on ground or upper floor via lift)

Professionally installed (delivered, placed and anchored) inside your building on ground floor or any floor with no more than 1 step or a suitable lift

Full Service Installation (base fix on ground or upper floor via lift)

Professionally installed (delivered, placed and anchored) inside your building on ground floor or any floor with no more than 1 step or a suitable lift

Monday - Friday

£199.00
Model range
| Model | Locking type | External dim. (HxWxD) | Internal dim. (HxWxD) | Weight (kg) | Volume (ltr) | Shelf | Price |
| --- | --- | --- | --- | --- | --- | --- | --- |
| |   | | | | | | inc VAT |
| Consul G0-15-EL | Electronic lock | 280 x 370 x 350 mm | 190 x 280 x 250 mm | 40 | 13 | 1 | £739.00 |
| Consul G0-15-KL | Double bitted key lock | 280 x 370 x 350 mm | 190 x 280 x 250 mm | 40 | 13 | 1 | £549.00 |
| Consul G1-20-EL | Electronic lock | 330 x 450 x 330 mm | 240 x 360 x 230 mm | 50 | 20 | 1 | £925.00 |
| Consul G1-20-KL | Double bitted key lock | 330 x 450 x 330 mm | 240 x 360 x 230 mm | 50 | 20 | 1 | £729.00 |
| Consul G0-25-EL | Electronic lock | 330 x 450 x 400 mm | 240 x 360 x 300 mm | 54 | 26 | 1 | £839.00 |
| Consul G1-25-EL | Electronic lock | 330 x 450 x 400 mm | 240 x 360 x 300 mm | 59 | 26 | 1 | £1,009.00 |
| Consul G0-25-KL | Double bitted key lock | 330 x 450 x 400 mm | 240 x 360 x 300 mm | 54 | 26 | 1 | £649.00 |
| Consul G1-25-KL | Double bitted key lock | 330 x 450 x 400 mm | 240 x 360 x 300 mm | 59 | 26 | 1 | £819.00 |
| Consul G0-40-EL | Electronic lock | 450 x 450 x 400 mm | 360 x 360 x 300 mm | 67 | 39 | 1 | £929.00 |
| Consul G1-40-EL | Electronic lock | 450 x 450 x 400 mm | 360 x 360 x 300 mm | 72 | 39 | 1 | £1,105.00 |
| Consul G0-40-KL | Double bitted key lock | 450 x 450 x 400 mm | 360 x 360 x 300 mm | 67 | 39 | 1 | £739.00 |
| Consul G1-40-KL | Double bitted key lock | 450 x 450 x 400 mm | 360 x 360 x 300 mm | 72 | 39 | 1 | £919.00 |
| Consul G0-50-EL | Electronic lock | 570 x 450 x 400 mm | 480 x 360 x 300 mm | 81 | 52 | 1 | £1,024.00 |
| Consul-G1-50-EL | Electronic lock | 570 x 450 x 400 mm | 480 x 360 x 300 mm | 86 | 52 | 1 | £1,195.00 |
| Consul G0-50-KL | Double bitted key lock | 570 x 450 x 400 mm | 480 x 360 x 300 mm | 81 | 52 | 1 | £831.00 |
| Consul G1-50-KL | Double bitted key lock | 570 x 450 x 400 mm | 480 x 360 x 300 mm | 81 | 52 | 1 | £999.00 |
| Consul G0-65-EL | Electronic lock | 690 x 450 x 400 mm | 600 x 360 x 300 mm | 94 | 65 | 2 | £1,279.00 |
| Consul G1-65-EL | Electronic lock | 690 x 450 x 400 mm | 600 x 360 x 300 mm | 100 | 65 | 2 | £1,365.00 |
| Consul G0-65-KL | Double bitted key lock | 690 x 450 x 400 mm | 600 x 360 x 300 mm | 94 | 65 | 2 | £1,089.00 |
| Consul G1-65-KL | Double bitted key lock | 690 x 450 x 400 mm | 600 x 360 x 300 mm | 94 | 65 | 2 | £1,179.00 |